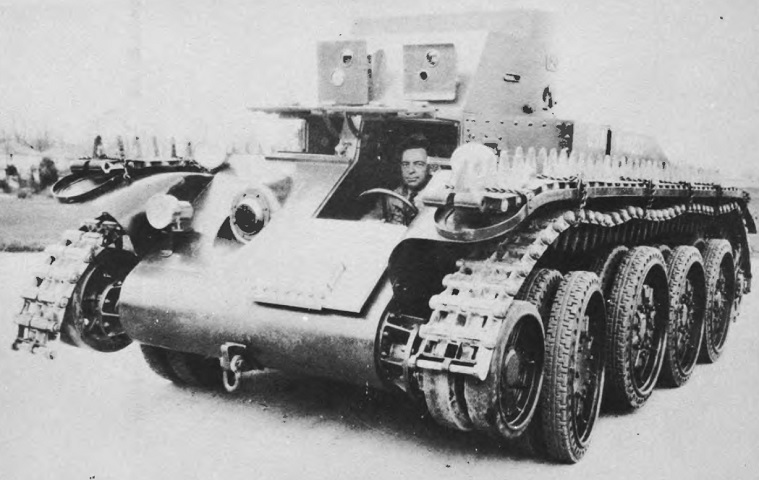 This vehicle is prepared for wheeled movement. The tracks are stowed above and below the fenders by chains. Note that the driver has a steering wheel for wheeled travel, and that the front road wheels are turning towards the camera. When the tracks were installed steering was performed by levers and the steering wheel was removed from the steering column, while a lock prevented the steering column from turning the front road wheels. Although not mounted, the .50cal machine gun would be on the turret's right side, and the .30cal MG would be on the turret's left. The assistant driver's hatch is open as well, but the bow machine gun prevents him from having a hatch in the sloping front plate. (Picture from Development of Armored Vehicles, volume 1: Tanks.)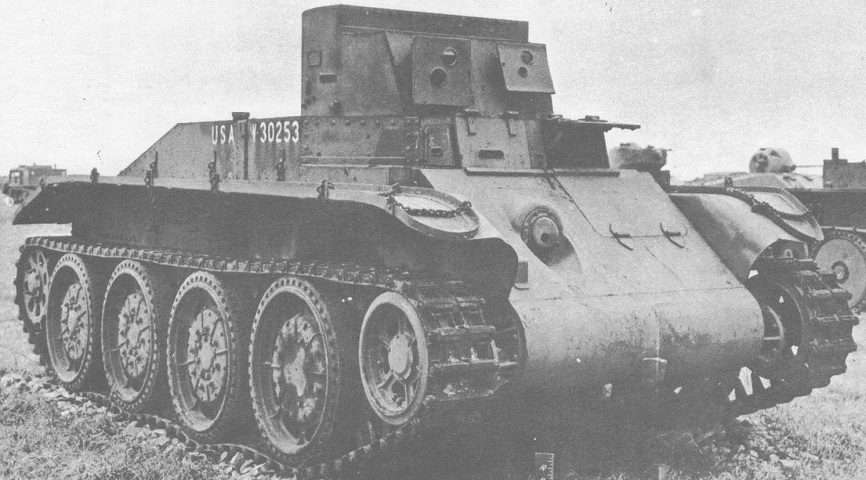 The tracks are installed on the vehicle in this shot. (Picture from Tank Data, vol. 1.)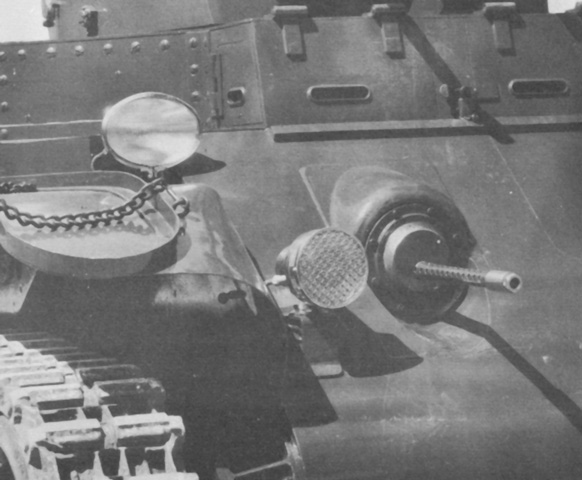 The .30cal M2HB machine gun is installed in the ball mount M8 in the right front hull. (Picture from Weapon Mounts for Secondary Armament.)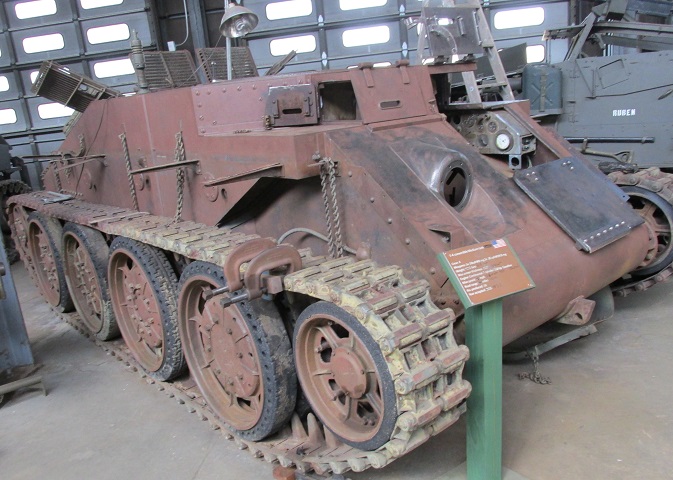 This machine is undergoing restoration by the US Army Armor and Cavalry Collection. The driver's hatches are open, as well as the assistant driver's side hatch. The fenders have been dismounted, but their supports as well as the track retaining chains remain. At the rear, the engine and transmission louvres are raised.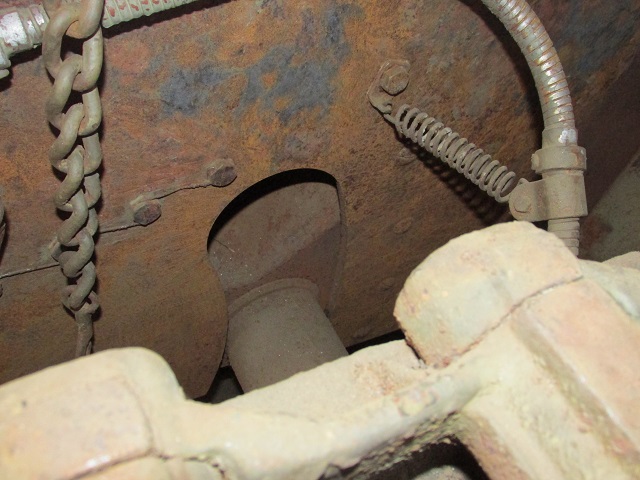 The road wheel arms were provided with slots in the side armor to allow for their generous vertical travel.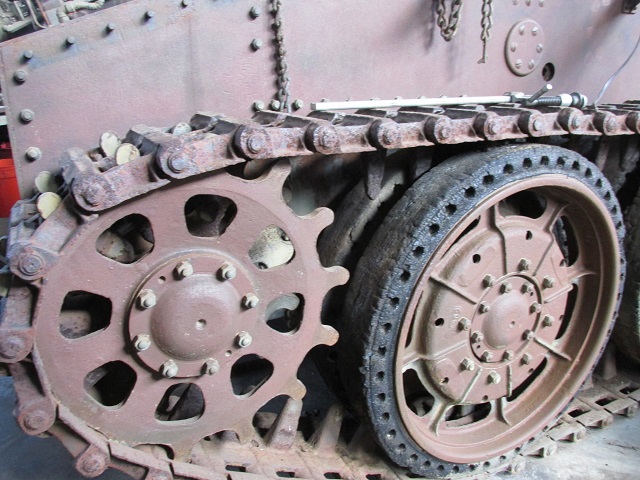 Details of the drive sprocket and single-pin tracks are provided here.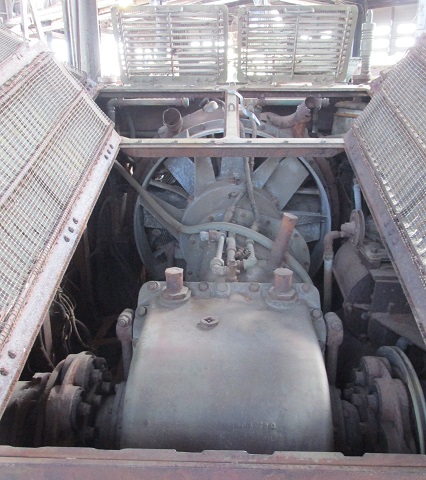 Looking into the open engine compartment, the engine's cooling fan is visible to the front while its linkage to the transmission and the transmission itself are in the foreground.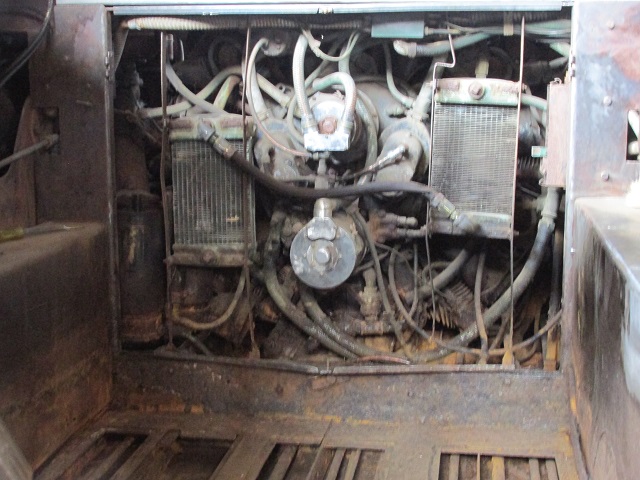 With the bulkhead removed, the engine can be seen from the fighting compartment of the hull.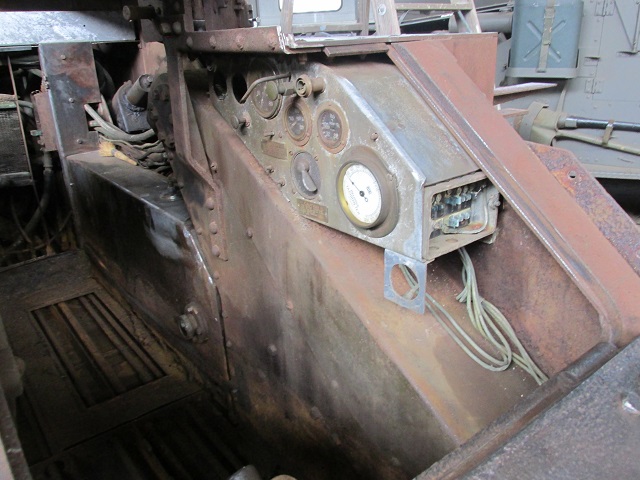 The instrument panel was located to the driver's left. The large white dial to the front is the tachometer, a temperature gauge is above and behind this, and the speedometer is the large dial at the rear. Note that the housing for one of the suspension springs is visible to the rear.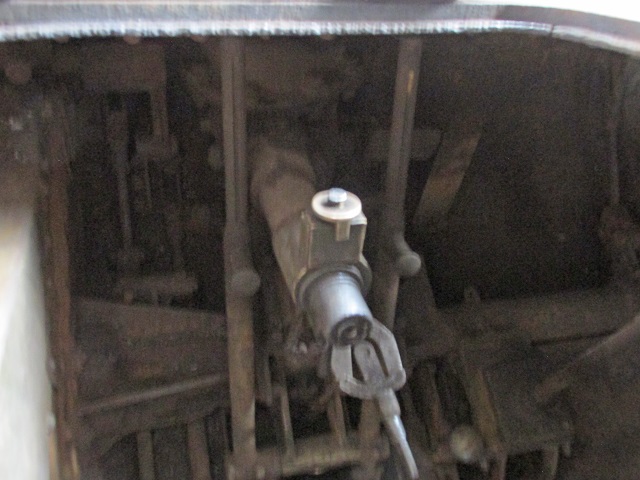 The driver's controls are shown here. The column pointing towards the driver was for the steering wheel when the tracks were stowed, and a lock for the wheel is at the end. Steering levers for tracked movement flank the steering column. The round, stubby parking brake handle is down and to the right of the steering column, and to the right of this pointing up and to the right is the gear shift lever. The driver's pedals can be seen as well, the clutch pedal to the left of the steering column, and the brake and accelerator to the right.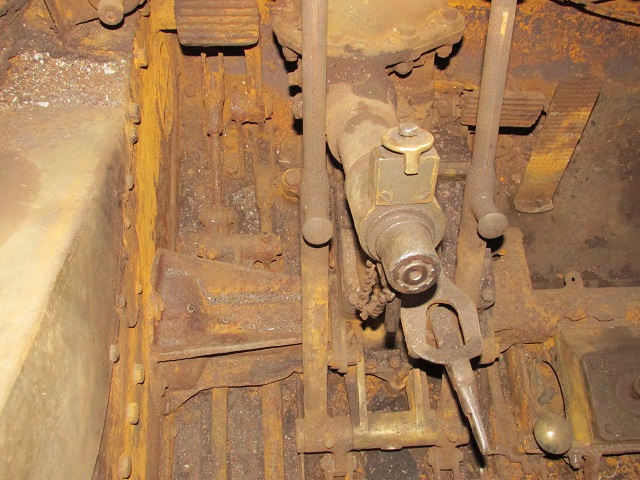 A brighter shot of the controls is provided in this image. Visible again are the steering wheel column and lock; steering levers; clutch, brake, and accelerator pedals; and the parking brake handle to the lower right.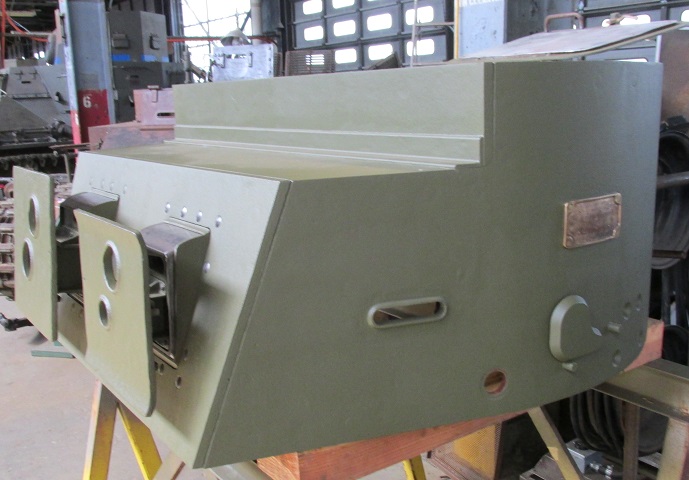 The turret has been dismounted for the restoration. The aperture in the shield for the .50cal machine gun on the turret's right is obviously larger than that for the .30cal machine gun mounted on the left side of the turret. Holes for sighting are above the openings for the machine guns.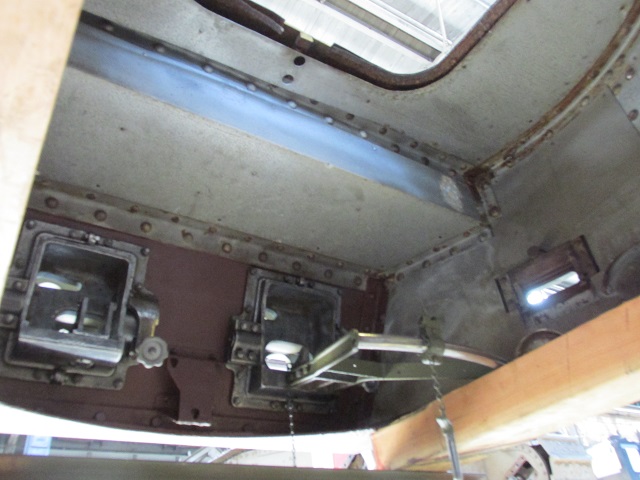 Looking up into the interior of the turret reveals an open roof hatch and details of the mounts for the .30cal machine gun on the left and the .50cal machine gun on the right.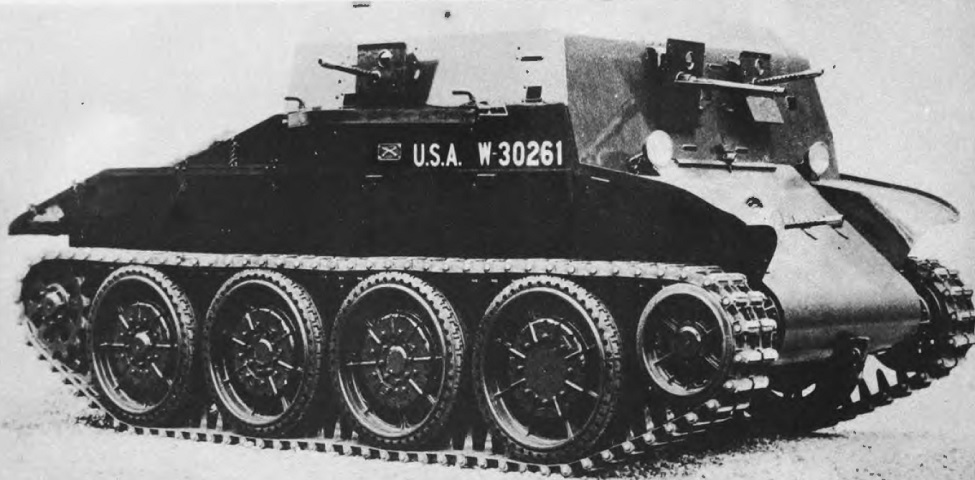 The barbette superstructure is shown here. A .30cal machine gun was mounted in each side and the rear of the superstructure in addition to the twin machine guns mounted in the front. The bow machine gun was also retained. The turreted vehicles were initially designated as the convertible medium tank T4 and the barbette-topped tanks were T4E1, but in spring 1939 both types were standardized as M1. (Picture from Development of Armored Vehicles, volume 1: Tanks.)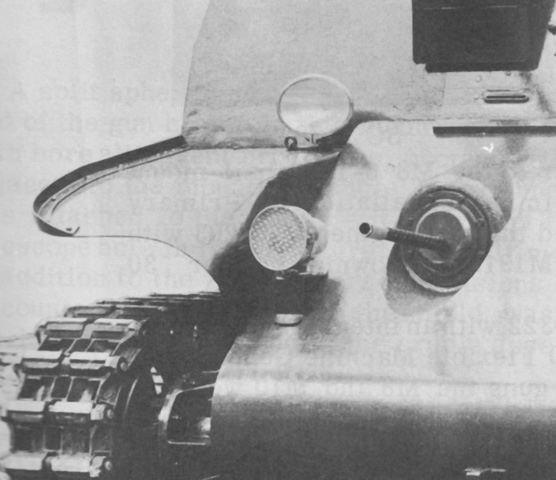 The bow machine gun is isolated in this image. The superstructure reached out over the tracks, and the fenders were extended from its front and rear corners. (Picture from Weapon Mounts for Secondary Armament.)
---
Last updated 23 May 2023.
Questions? Comments? Corrections? Email me
© Copyright 2014-23 Chris Conners